Where to go in Saigon
Discover the vibrant Ho Chi Minh City in the most fascinating way while uncovering the culture, history and hidden secrets of each local destinations.
Ho Chi Minh City, formerly Saigon, is the second largest city in Vietnam. Alongside high-rise hotels, shopping malls, and chic restaurants,
is the beauty of ancient pagodas and colonial buildings, recalling a checkered but vibrant past.
Worth nothing is the local area around Dong Khoi Street
in District 1, revealing fashionable shops, galleries and local offers. It also features attractive examples of French-colonial structures, such as the Saigon Opera House, Notre Dame Cathedral and the Central Post Office.
Let our professional concierge team serve you in the pursuit of discovery and help you navigate your stay and local destination in the most compelling way.
For more information please contact our Concierge or +84 8 6263 6688.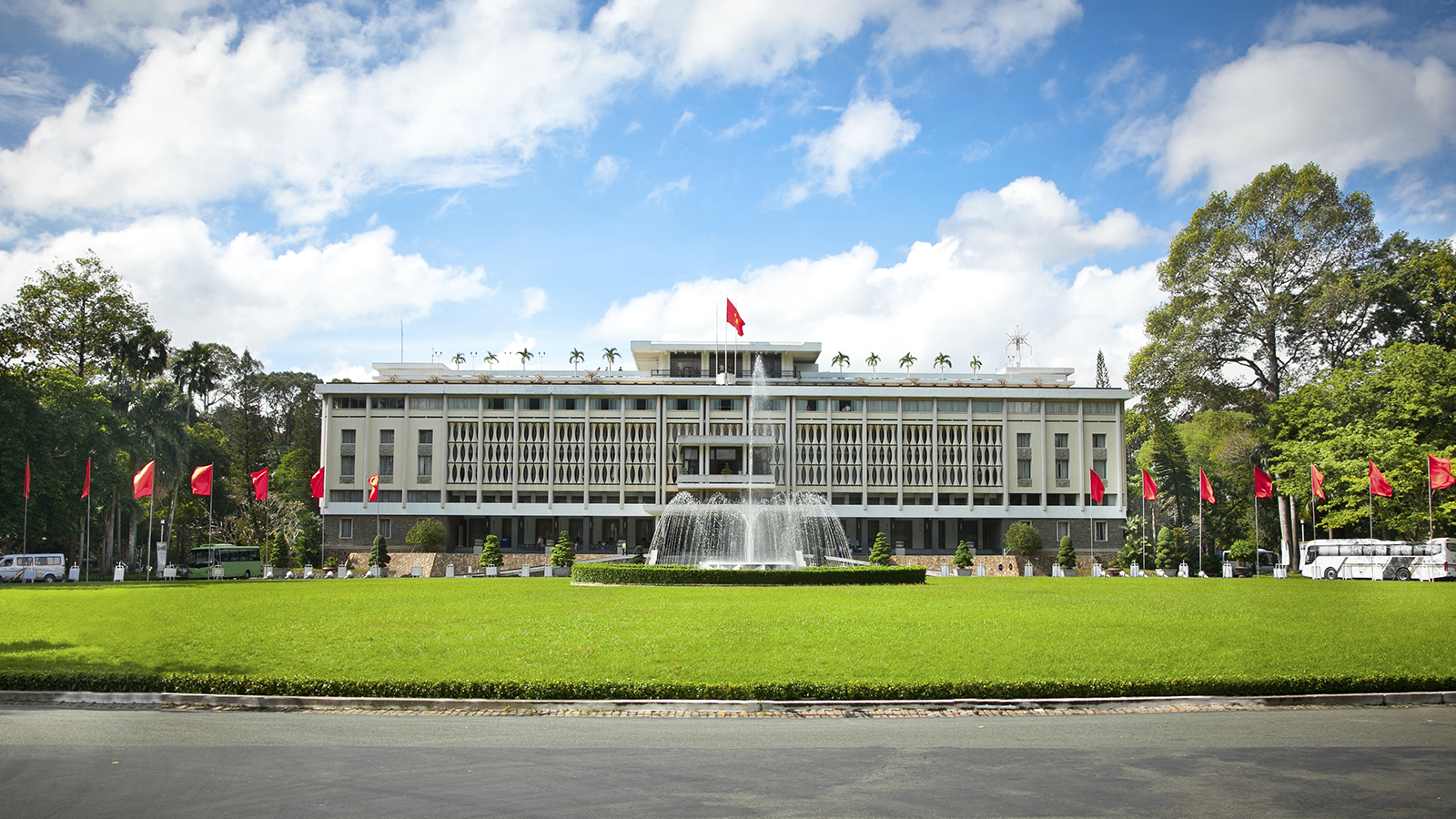 REUNIFICATION PALACE
As a famous historical witness, the Reunification Palace passed through the two fierce wars against French and American colonists and marked the start of complete independence of the country. It now functions as a museum surrounded by a vast and beautiful garden – a must-see in central Ho Chi Minh City.
Operation time: Daily, 7:30 – 11:30 & 13:00 – 17:00

Address: 135 Nam Ky Khoi Nghia Street, District 1, HCMC
SAIGON NOTRE DAME CATHEDRAL
Another architectural marvel by French colonists, this 60-meter building was built with the materials directly imported from France, including the red bricks which retain their bright and lively color until today. In front of the cathedral stands a Virgin Mary statue, which enhances the beauty of the basilica and altogether enlivens the heart of Ho Chi Minh City's government quarter.
Operation time:

Mon-Sat, 9:00 – 23:00

Address: 01 Cong Xa Paris Street, District 1, HCMC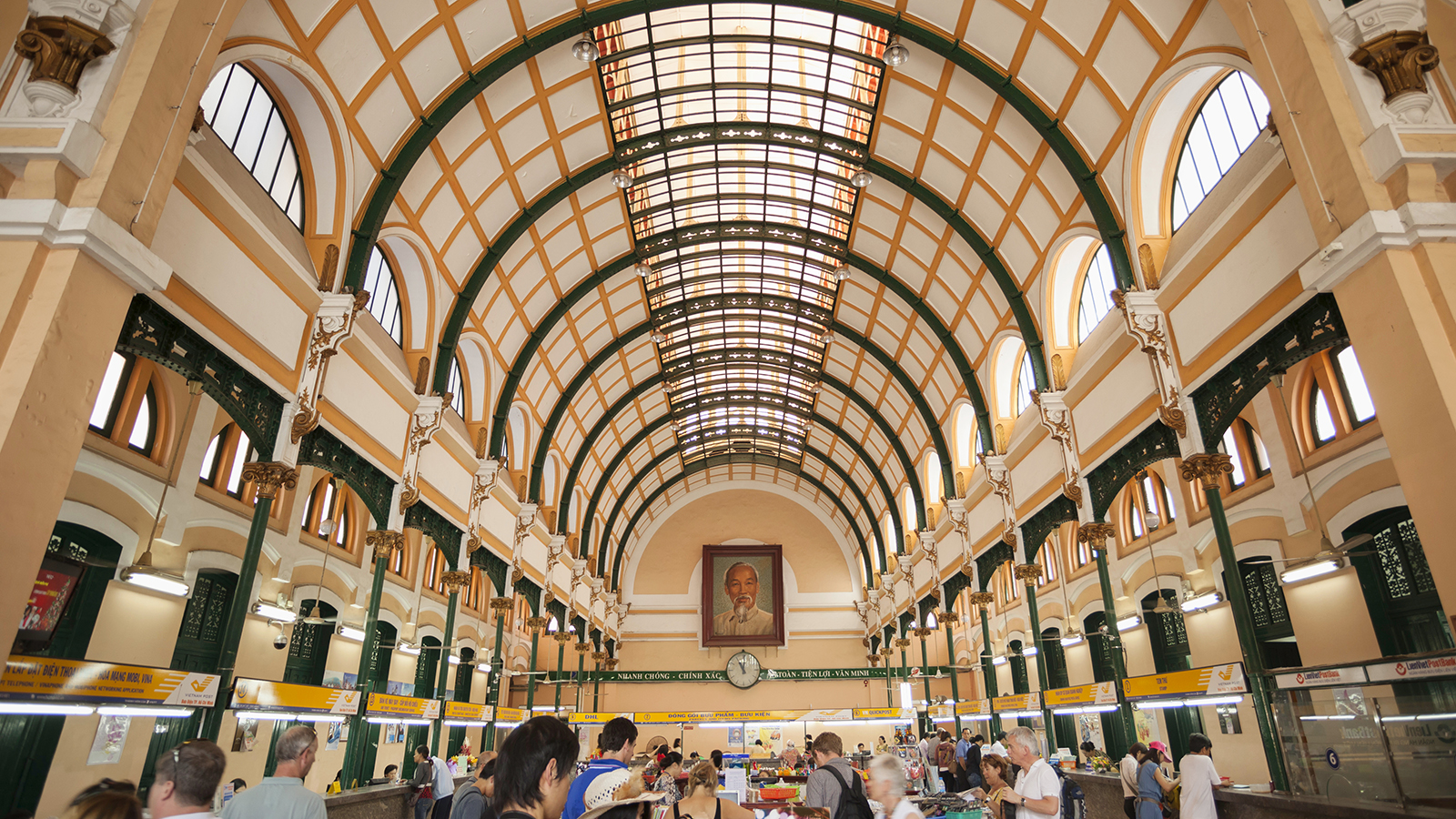 CENTRAL POST OFFICE
Designed by Gustave Eiffel – the renowned architect behind the Statue of Liberty and the Eiffel Tower, Saigon Central Post Office carries typical French features of the 19th century and is the largest post office in Vietnam. Located next to Saigon Notre Dame Cathedral, the two sites are preserved remnants of French colonial times charmingly blended with the beauty of modern Ho Chi Minh City.
Operation time:

Mon-Fri, 7:00 – 19:00
Sat, 7:00 – 18:00
Sun, 8:00 – 18:00
Address: 02 Cong Xa Paris Street, District 1, HCMC
SAIGON OPERA HOUSE
With fine French colonial architecture, Saigon Opera House is best contemplated at night. Yet the best way to experience this charming monument is by enjoying one of its shows, including Opera, Ballet Symphony Orchestra, Vietnamese traditional dance and so much more.
Its currently most popular performance is the AO Show, portraying rural Southern Vietnam through an energetic and visually stunning acrobatic performance blended with dancing and martial arts.
Operation time: please contact them

Address: 7 Lam Son Square, District 1, HCMC
BITEXCO FINANCIAL TOWER
Different from other historical monuments, Bitexco Financial Tower is a true symbol of innovation and modernity of the dynamic and fast-growing city. The design inspiration for Bitexco Financial Tower was drawn from Vietnam's national flower, the Lotus. The tower houses the only helipad in Vietnam on the 52th floor and a captivating Skydeck on the 49th floor with full panoramic view of Ho Chi Minh City.
Operation time:

Daily 9:00 - 21:30

Address: 02 Hai Trieu Street, District 1, HCMC
Tourist Attractions & Museums
Ho Chi Minh City Museum
War Remnants Museum
People's Committee Building
Shopping Centres
Vincom Centre
Diamond Plaza
Parkson Plaza
Takashimaya - New Opening Shopping Centre
Ben Thanh Market
EAT LIKE LOCAL IN SAIGON
Let our professional concierge team assist you in satisfying your curious mind and unveiling the stories behind the busy streets of Ho Chi Minh City throughout your memorable stay at Le Méridien Saigon.
Currently
27 °C
81 °F
Partly cloudy
20 Friday
32 °
/
25 °C
90 °
/
77 °F
Chance of thundershowers
21 Saturday
33 °
/
25 °C
91 °
/
77 °F
Chance of thundershowers
22 Sunday
32 °
/
25 °C
90 °
/
77 °F
Chance of thundershowers
23 Monday
32 °
/
25 °C
90 °
/
77 °F
Chance of thundershowers
24 Tuesday
33 °
/
25 °C
91 °
/
77 °F
Chance of thundershowers