LATEST RECIPE
AN INTERACTIVE AND INNOVATIVE DINING
Let a menu of inspired Asian and European creations pique your curiosity at Latest Recipe. This chic and contemporary restaurant features a bright and airy layout with an open kitchen as a focal point, while broad windows frame views of peaceful Saigon River.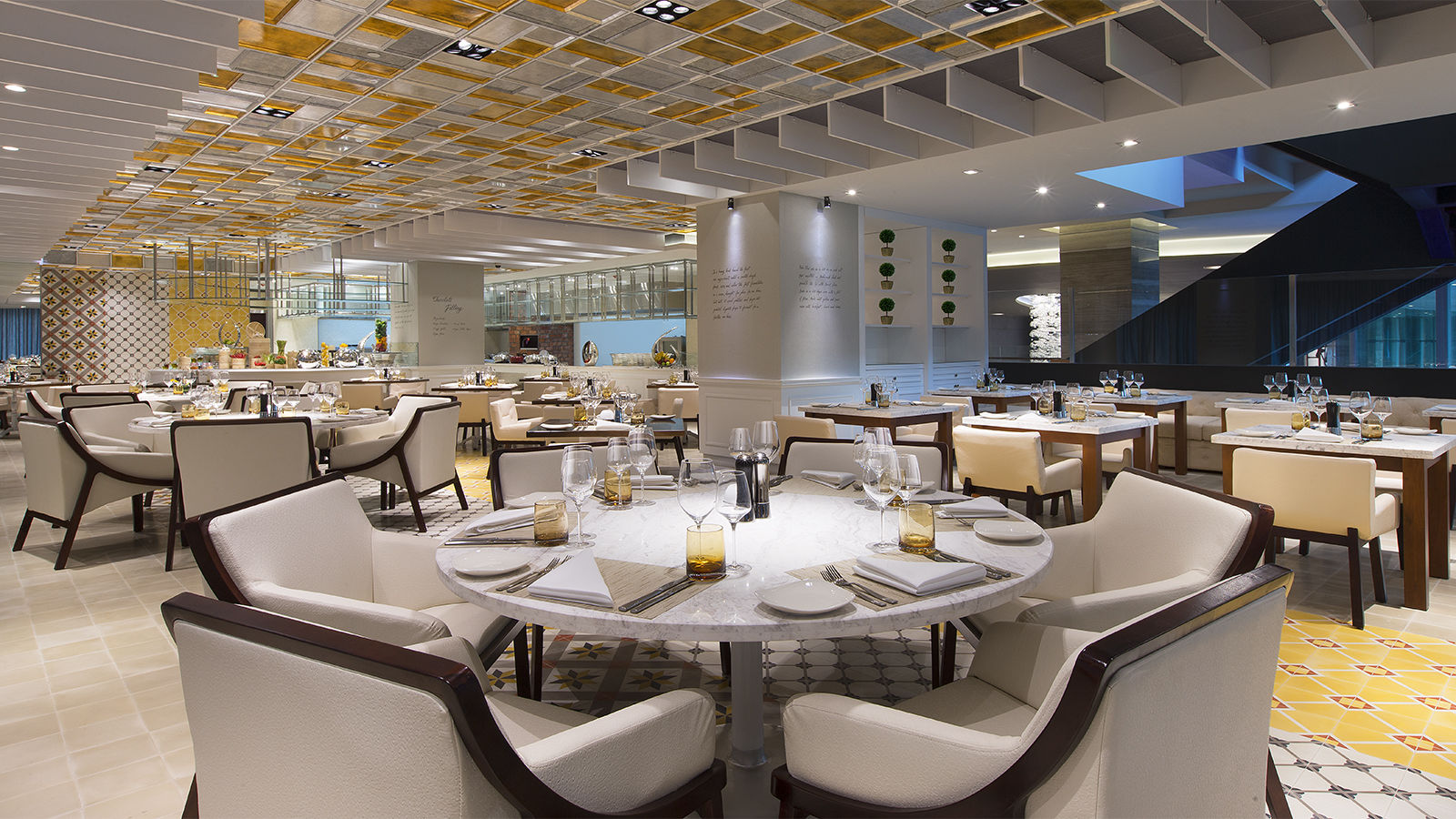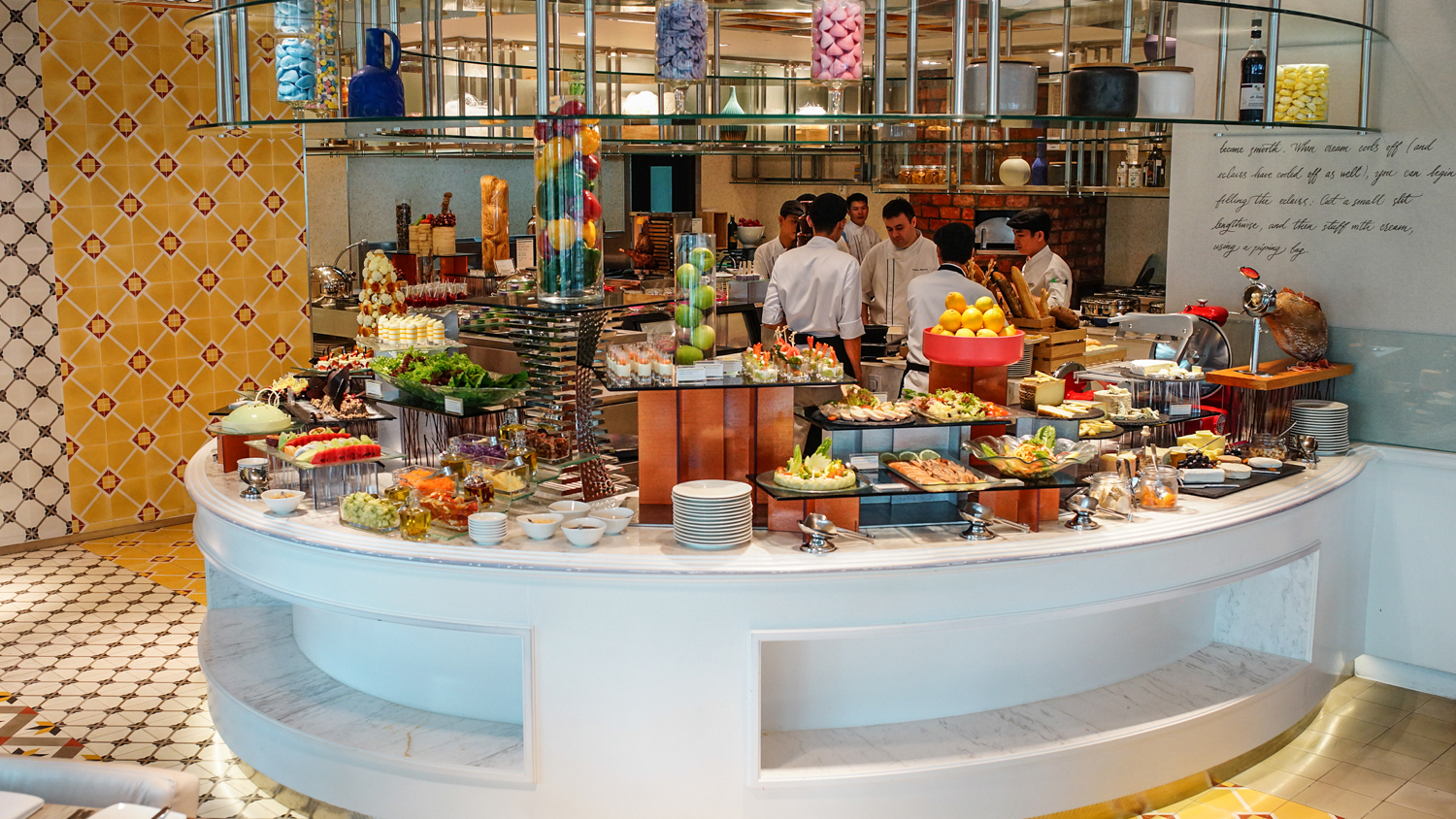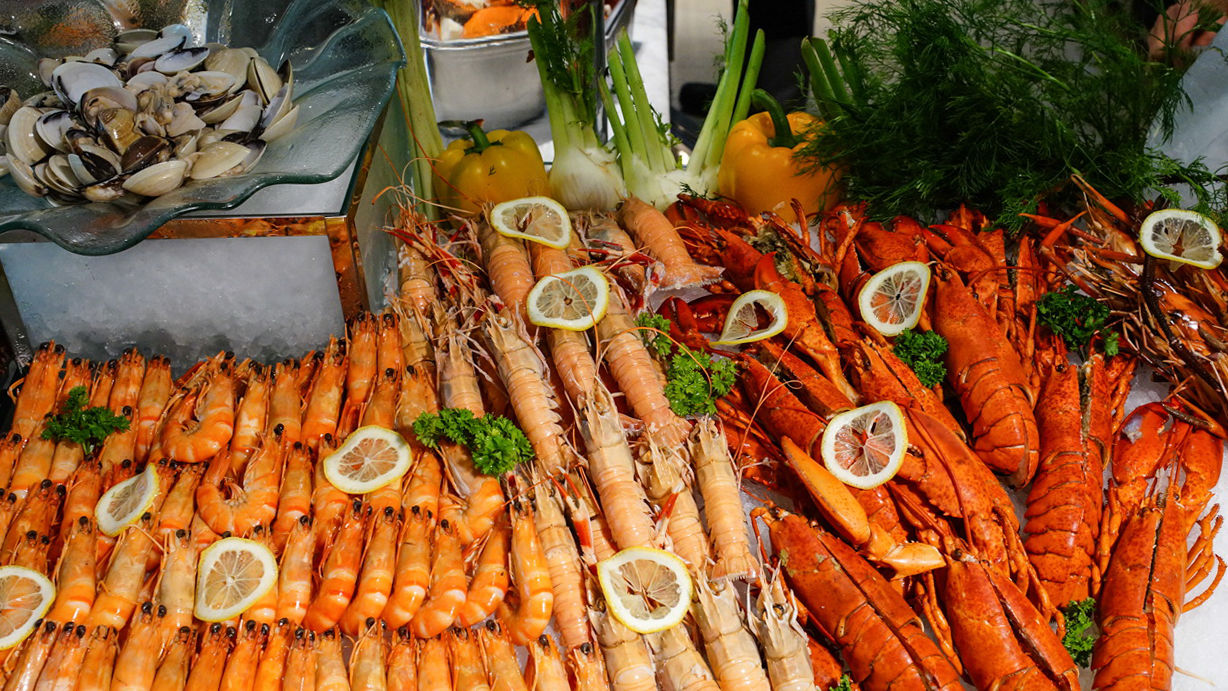 Latest Recipe Restaurant
Mezzanine floor
Cuisine: International Buffet + A la carte
Seating: 130 total seats
Operation Hours: All day dining restaurant

Breakfast: 06:00 - 10:30
Lunch: 12:00 - 14:00
Dinner: 18:00 - 22:30
SUNDAY BRUNCH: 12:00 - 16:00



Click here to learn more about Dining Offers at Latest Recipe
Contact: +84 28 6263 6688 Ext: 6930
A choice between an eclectic buffet and a seasonal A-la-Carte menu
Welcome to Latest Recipe restaurant!
Discovery sensorial Le Méridien Signature Breakfast and Eye Openers prepare guests with refreshing mornings to start a bright day.

Join us for lunch with

Pho -

a fragrant Vietnamese noodle soup made with beef or chicken, rice noodles, bean sprouts, and fresh herbs; or traditional Banh Mi baguette with Vietnamese sausage, pickled vegetables, pate, chilli sauce, and coriander.

In the evenings, engage your senses with our dinner selections, from slow-roasted Angus rib eye with rosemary and truffle jus to an expansive buffet featuring fresh seafood cooked to order.
WHAT'S HOT?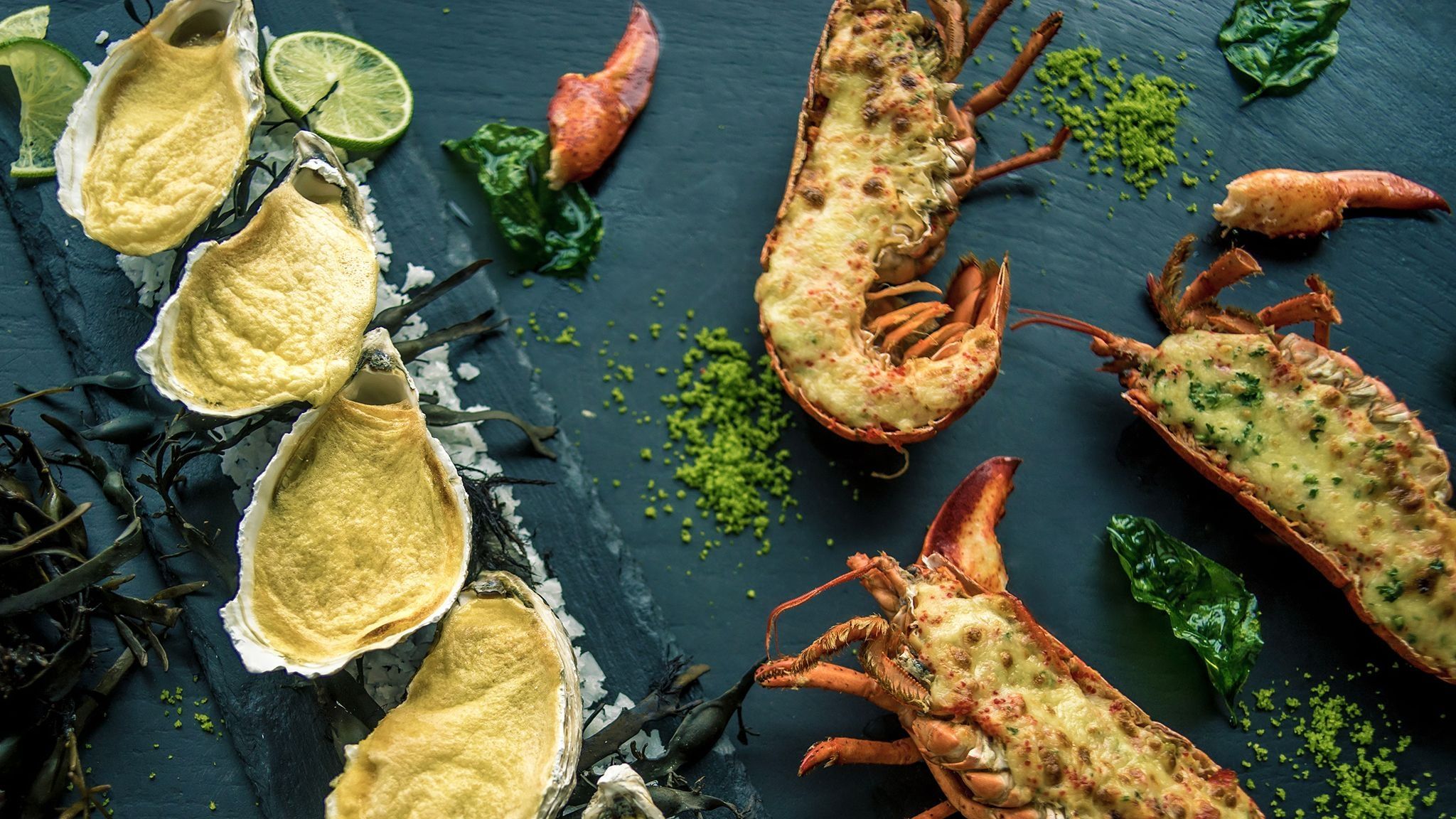 ---
---
WHAT'S HOT?
Special Buffet Dinner: BEST OF FRANCE
The Executive Chef - Frederic Meynard of Le Méridien Saigon proudly introduces another memorable dining experience to sophisticated diners of Latest Recipe. Explore a new perspective dinner buffet "The Best of France" and indulge yourself to a luxurious French food selection alongside with varieties of international cuisine in chic and stylish ambiance of the restaurant. Come and say Bon appétit!
The promotion last from October to November 2017.
Price: VND 1,200,000++ per person(free flow of beer, wine, soft drinks, tea and coffee)
Time: Every Fri and Sat, 18:00 -22:00
*Standard SP benefits applied
NEW BRUNCH: Sunday Discovery
A NEW PERSPECTIVE OF SUNDAY BRUNCH CONCEPT BY LE MERIDIEN SAIGON
Start your Sunday with the choice of 2 main buffet restaurants: LATEST RECIPE and BAMBOO CHIC. Let's hoover around to taste all the best secrets of Chef Frederic along side with Guest Chef Lai Kuan Geo. The two talented chefs from two different cooking culture with join hands to bring the best of their worlds to your table.
After wandering around the savoury buffet, come and join Mr. Robert Conte - our Director of Food and Beverage, right at the LATITUDE 10 where he takes you to the endless sweet heaven and the ultimate cocktail corner. Altogether with the Kid's Corner, the chocolate fountain will make your Sunday Fun-day!
Full Package: VND 2,500,000++ per person (including full buffet service and entertainments at 03 venues)
See more details here: > SUNDAY DISCOVERY BRUNCH

Terms & Conditions
© 2017 Starwood Hotels & Resorts Worldwide, Inc
HIGHLIGHT PROMOTIONS
HIGHLIGHT PROMOTIONS
Lunch Buffet
Be chic and healthy enjoying variety options from creative Lunch Buffet at Latest Recipe.
From Monday - Saturday | 12:00 - 15:00 | Latest Recipe Restaurant
Price: VND 540,000++/ person
Dinner Buffet at Latest Recipe
Enjoy the night with stunning view overlooking the peaceful Saigon River and the bustling street. Indulge in our innovative buffet selections, highlighting the theme of fresh seafood market, interactive premium carving stations, and assortment dishes from Vietnamese and Asian cuisine.
From Sunday - Thursday | 18:00 - 22:00 | Latest Recipe Restaurant
Price per person:
VND 798,000++ with Lobster and Seafood, exclude of beverage.
Terms & Conditions
© 2017 Starwood Hotels & Resorts Worldwide, Inc